Intro into the company
Unlike most of the other trading names who are transparent and provide information for clients or simple website visitors, TradInvestor is a bad example, who does not fit into that pattern. We could not find any concrete information about the company behind the company, but after reading through the terms and conditions, we've managed to find that all legal issues encountered with TradInvestor will be settled based on the laws set out in Bulgaria. If it's a European broker, it raises significant questions and we'll talk about a few of the problems in our review.
Trading Software
TradInvestor uses a web-based platform for trading and the only positive aspect that stands out is the support of TradingView charts. No matter who assembled the platform did not take into account the design or other functionalities. It can be accessed via any device, as long it supports a browser, but compared with other popular platforms, the TradInvestor solution lags way behind. Advanced charting and the ability to use technical analysis is not enough to perform at your best in trading. Forex, crypto, indices, shares, and commodities, are the instruments available through the platform.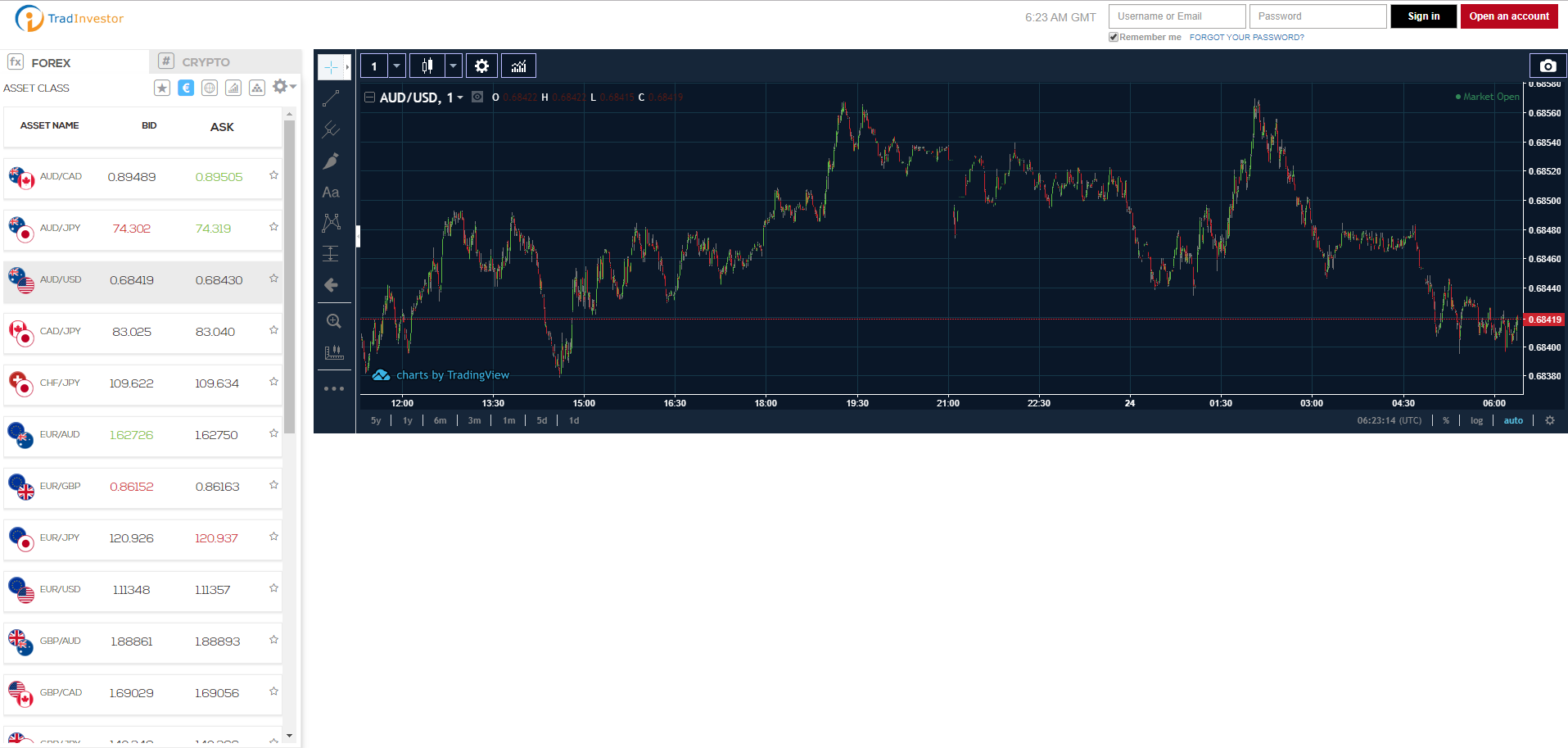 Trading Features
Another significant worry has to do with the minimum deposit required to open the most basic account (silver). TradInvestor asks its clients to deposit 2,500 euros and the sum goes exponentially higher for gold, platinum, and diamond accounts. All account types seem to have a senior account consultant and offer access to online courses.
Market reviews, trading recommendation, and 24h support are other features that look good on paper, but with the lack of transparency, we can see with TradInvestor, who knows if clients actually get access to these services?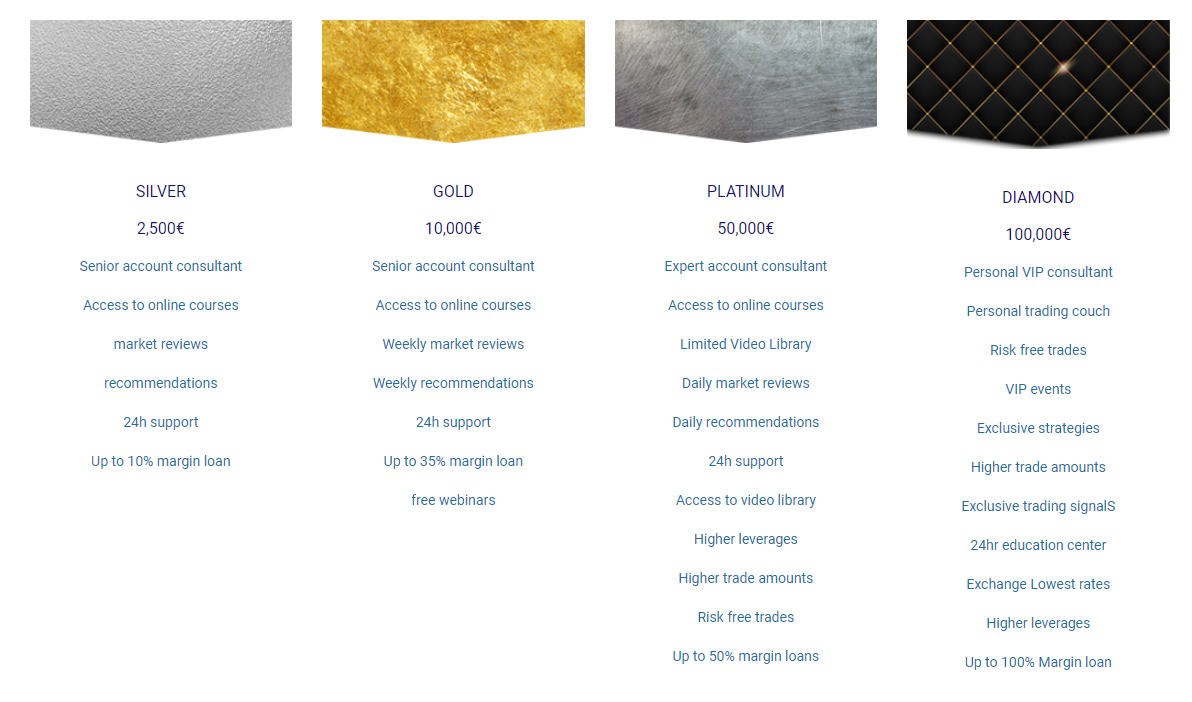 Useful Resources
When it comes to useful resources, it seems like the Educational content is the only main feature of TradInvestor. However, most of the information is only available after someone opens a live account. Speaking of the educational material about crypto and forex available on the official website, there's nothing too complicated there. Only basic concepts and nothing that could improve or teach someone how to trade. Although it is mentioned that only Diamond account holders (100,000 euros minimum deposit to open one) get access to higher leverage, we did not manage to find any information about the minimum of maximum leverage levels available for each account type.
Pros and Cons
– TradingView charts are available on the platform.
– Plenty of instruments to trade.
– No information about the owner or operating company, and regulatory compliance.
– High minimum deposit required to open an account.
– Less-than-decent trading features.
– The company is not transparent when it comes to information about itself or its trading features.
– High risks this could be a scam company.
Summary
Based on the information we've found on the official website, TradInvestor is not the ideal broker to trade with. It's not regulated by any important financial agency, there's no information about the company behind TradInvestor and the trading offer is very modest as compared to other companies. We believe traders should avoid working with this company.
Visit TradInvestor Broker