Intro
Globale Invest is an interesting new trading brand, and it operates on behalf of retail traders – especially those who are interested in global markets. Based on its claims, customers won't find any hidden fees and all its services rely on transparency. Also, signing up for an account is a straightforward process for anyone, making this ecosystem suited for people with little or no experience too. 
Trading online with Globale Invest might be the right option for you, but naturally, you need to know more about this brand before making a decision. Well, that's what we're here for.

FX, crypto, stocks, and other assets
One of the first things traders ask about when they look for a new trading brand, is naturally the asset coverage. In this case, diversity seems to have been considered early on, and there are so many options at your disposal. Currency pairs, stocks, and indices can be an interesting mix for day traders. 
Also, commodities should not be neglected, given this industry has been very active in 2022. Globale Invest can be regarded as a crypto trading brand as well, with so many cryptocurrency pairs part of its offering. As the situation stands right now, we can sum up that there are assets for all sorts of needs, tradable with low costs and accurate execution.
Trading with MT4
Confidence comes from expertise and knowledge, but at the same time, relying on trusted trading software gives a sense of stability. Perhaps that might be the reason why Globale Invest chose to support the popular MetaTrader 4.
Getting people hooked to a new platform takes time and user validation. With MT4, that's not the case, since the platform has already proven its efficiency time and time again. This solution evolved from a simple FX trading platform to multi-asset coverage. The tools integrated can be used across the board.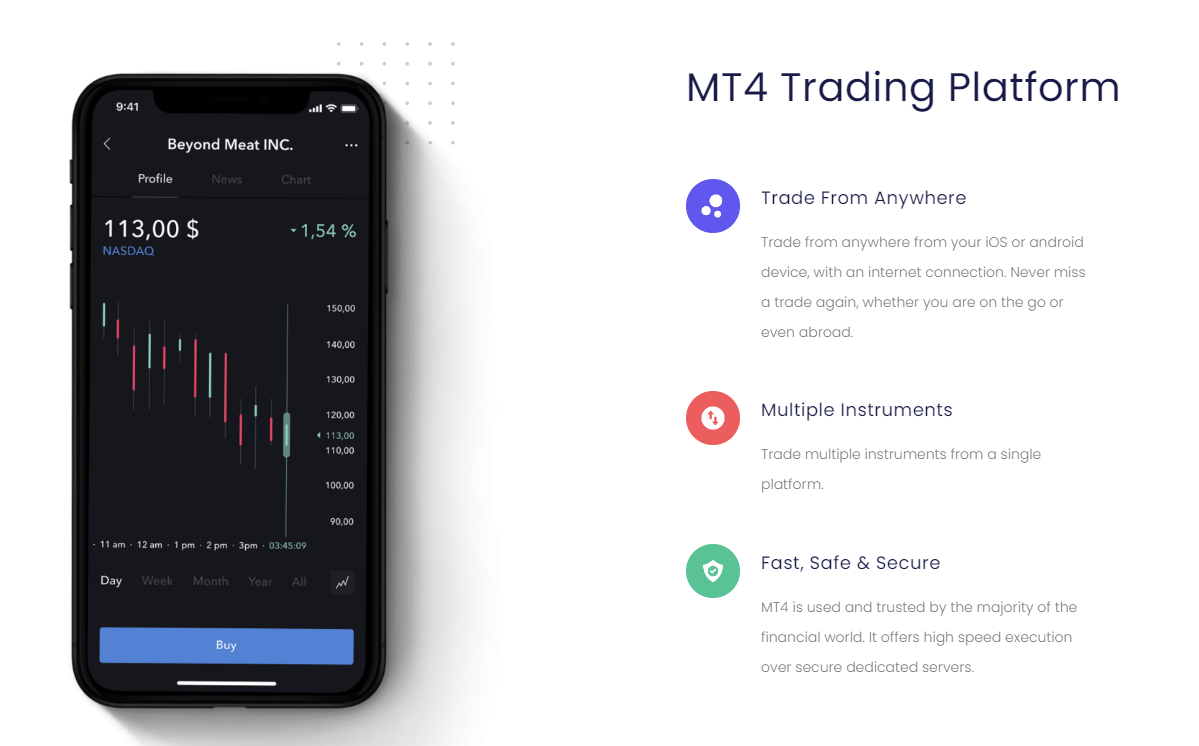 Notable account benefits
Once you sign up for an account, access to several features is instantly granted. First, you can trade backed by the latest market information (news, economic calendar, etc.), and that way you know when and (more importantly) why the market is changing behavior. 
Also, after the verification step is completed, you will need to make a deposit. If traders choose fiat, credit/debit cards and bank wires are the most popular payment options. Globale Invest also accepts crypto payments on top of that, aware that there are still many people out there who choose to keep their funds in BTC or other altcoins. 
Because there is only one account for all customers, the full list of features is available for all, regardless of how much you can deposit. Globale Invest believes in inclusion meaning they strive to accommodate the markets to all types of traders.
Summary
There is enough information about Globale Invest to conclude positively about it. Traders interested in working with a trusted brand now have a reliable solution at hand. You can trade on crypto, as well as the largest asset classes, benefiting from the tools facilitated by Globale Invest. A live trading account is only a few steps away. In case you need more details before you start, feel free to contact one of their representatives.