Intro into the Company
Selected Markets is a trading name owned by Halsted Holdings Ltd, which is located in Saint Vincent and the Grenadines. This means it operates as an offshore company, which in some cases, may be a tricky aspect for traders. According to the information available on its website, Selected Markets claim to be a leading FOREX trading company, offering more than 200 tradable assets, including commodities, currencies, indices, and stocks. Let's see together what are some of the features provided by the company and whether it's worth trading with it.
Trading Software
Selected Markets relies on a single web-based platform available through its official website. There is no download or installation needed and according to the information available at the present time, it is straightforward and provides intuitive market analysis. It can be accessed through a mobile device, as long as it has a browser. We did not manage to open a demo account in order to test its functionalities, which is why we rely on the information provided by Selected Markets on its website. Judging by the screenshots available there, it looks like the platform comes with multiple functionalities.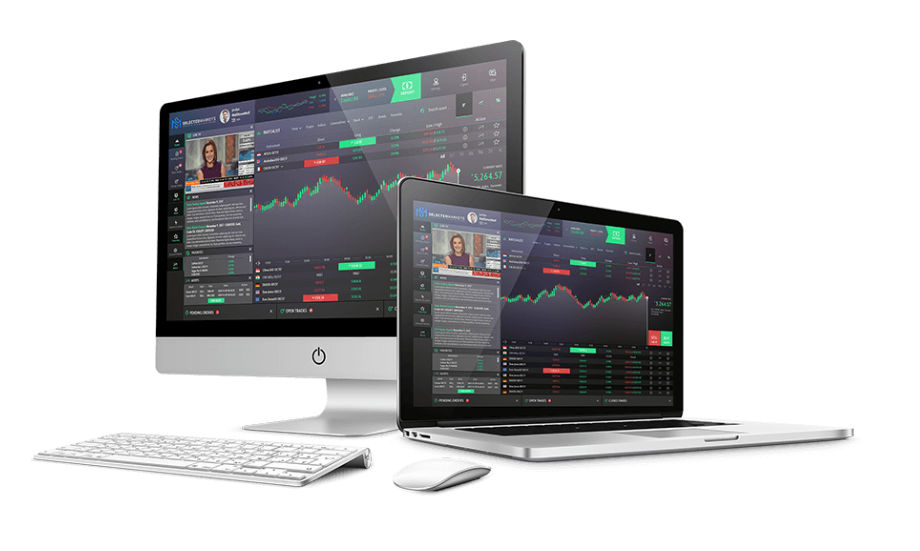 Trading Features
People who want to work with Selected Markets can choose between Practitioner, Advanced, Preferred, Selected, and Infinite Selection accounts. The initial deposit for the most basic account is 5,000 euros, relatively-high as compared to other brokerage companies in the industry.
The leverage levels oscillate between 1:100 and 1:300, depending on the account type. We did not manage to find any relevant information about the spreads practiced by the company. However, the company supports deposits via credit/debit cards or wire transfers. Withdrawal fees, however, seem to be higher than the competition, $20 minimum fee for a credit card withdrawal, and $50 fee for a wire transfer.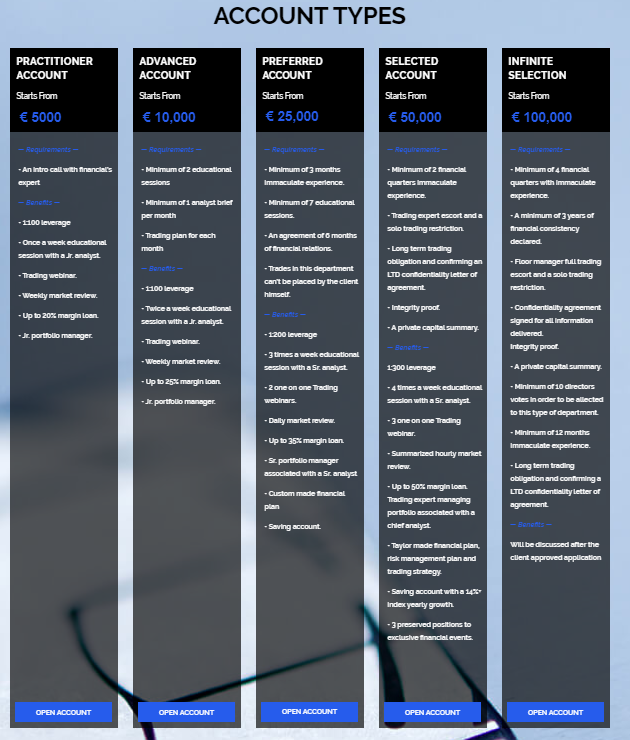 Helpful Resources
It all depends on what type of account traders choose when it comes to the trading benefits and helpful resources they can get. For a practitioner account holder, once a week educational session with a Jr. analyst, trading webinars, weekly market reviews, and a Jr.
portfolio manager are the main benefits. The offer becomes more consistent as we move towards the advanced and preferred accounts, with higher leverage and better market-related materials.
We've also noticed that Selected Markets offers access to Bloomberg live, giving access to the latest market news.
Pros and Cons
– The company offers a proprietary trading platform, which may be an advantage.
– High leverage is available.
– Webinars and weekly market reviews available for clients.
– Operated by an off-shore company.
– No mention of any regulatory body.
– Limited trading instruments available.
Summary
To summarize, it all depends on what expectancies a trader will have in order to decide whether Selected Markets is the right brokerage company to work with. Since it's an off-shore trading broker, it is more suitable for those who live in countries that are not allowed by the popular brokerage names.
Visit Selected Markets Broker