Intro into the Company
Operating since 2012, iFOREX is a well-known trading name owned by an entity in the iFOREX Group, founded in 1996 and currently one of the most popular firms in the online trading industry. At the present time, the company enables traders to invest in over 800 CFD instruments that range from currencies, commodities, indices, shares, ETFs, and cryptocurrencies.
The company is regulated by the Central Bank of Hungary and the HFSA, while also following the regulations imposed by Mifid II and ESMA, if we talk about the entity operating for European citizens (iforex.hu).
Trading Software
iFOREX relies on two pieces of trading software: a web-based and a mobile platform. The former is geared to suit the needs of traders who need access to a variety of features directly from their computer. It has most of the features included in most of the other popular platforms: opening and closing deals, making deposits and withdrawals, viewing account history, all without any software download.
On the second hand, the mobile platform helps traders stay tuned to the most accurate market rates, through robust trading options and a sleek look-&-fell to give you the ultimate experience in the palm of your hand.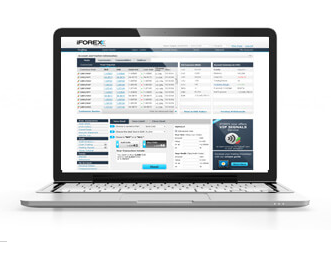 Trading Features
In terms of trading features that stand out against the competition, iFOREX made its mobile platform highly customizable with a flexible layout designed for easy usage. Execution gestures, such as the new Swipe-to-Close, represent another aspect that make the platform unique. Trading signals, automated trading, hedging allowed, one-click execution, and others, contribute to an offer that had attracted many European CFD traders.
There's only one standard trading account available for all clients. The maximum leverage is 1:400 for professional clients, and 1:30 for retail clients, as it's required by the latest European regulation. The minimum deposit is $100 and deposit options are multiple.
Helpful Resources
Like most of the other popular brokerage companies, iFOREX does provide plenty of educational resources for clients who want to learn how to trade. The free 1-on-1 training feature is the most important to mention, but on top of it, trading videos, educational e-books, trading terminology, comprehensive videos, and other trading resources are available on their website.
Unfortunately, there's little information for advanced traders, who already gained an insight into trading. Most of the material is focused on beginners.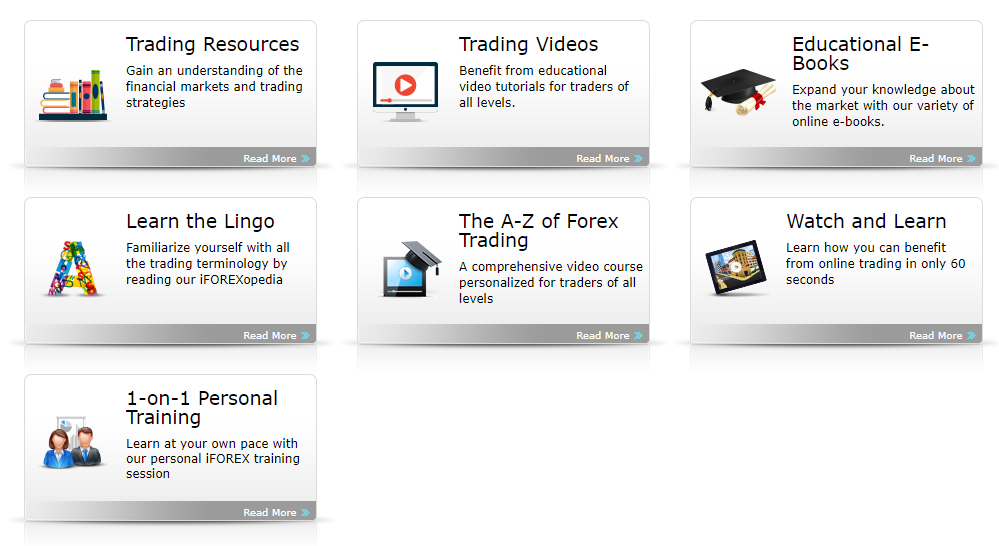 Pros and Cons
– A broker with an established track record and reputation
– Multiple trading instruments ranging from different markets
– Plenty of educational resources for beginners.
– Only one type of trading account with the same trading features for all clients.
– No desktop platform available.
– No social features.
Summary
In conclusion, based on all the features described above, iFOREX represents a CFD trading broker with an established reputation in the market. It does not offer the most updated trading offer in the market, but overall, trading conditions are above-average, with small spreads, multiple deposit/withdrawal options, and unique trading features for the mobile platform. There is no significant reason suggesting the company might not be reliable.
Visit iFOREX Broker